Freeze Dried Salmon Recipe Adult 250G
AltuDog Freeze-dried SALMON Menu Adult 250G, a complete natural food for adult dogs of all breeds.
In this case, the salmon has been lyophilized: this process consists of freezing the product and subsequently dehydrating it until it loses practically all its moisture.
FREE OF preservatives, colorants, and flavorings.
Ingredients: 43% freeze-dried salmon, 26% potato, 10% Wagyu beef heart, 7% Wagyu beef fat, 2% carrot, 2% tomato, 2% spinach, 1% apple, 1% blueberry, 3% eggshell powder, seaweed, bacillus subtilis (C-3102) 1x109CFU / g, garlic powder, turmeric and rosemary extract.
GLUTEN FREE - HYPOALLERGENIC
Net weight:250g
Expiration date: 6 months
Once opened, store in the refrigerator, the product will retain its properties up to 25 days.
This 100% human grade dish is designed for humans, but deserved by dogs.
Put the recommended amount (see feeding guide) into a bowl Add hot water, half volume of water than product Mix well and wait 10 minutes Feed once or twice per day and ideally at room temperature. Feeding requirements do differ depending on your pet's breed, age and activity level. If your pet is overweight or underweight then adjust the amount fed accordingly.
Freeze-dried salmon 43%, potato 26%, wagyu beef heart 10%, wagyu beef fat 7%, carrot 2%, tomato 2%, spinach 2%, apple 1%, blueberry 1%, eggshell powder 3%, seaweed marine, bacillus subtilis (C-3102) 1x10 to the 9th power CFU / g, garlic powder, turmeric and rosemary extract.
DEHYDRATED FOOD RECOMMENDED PER DAY: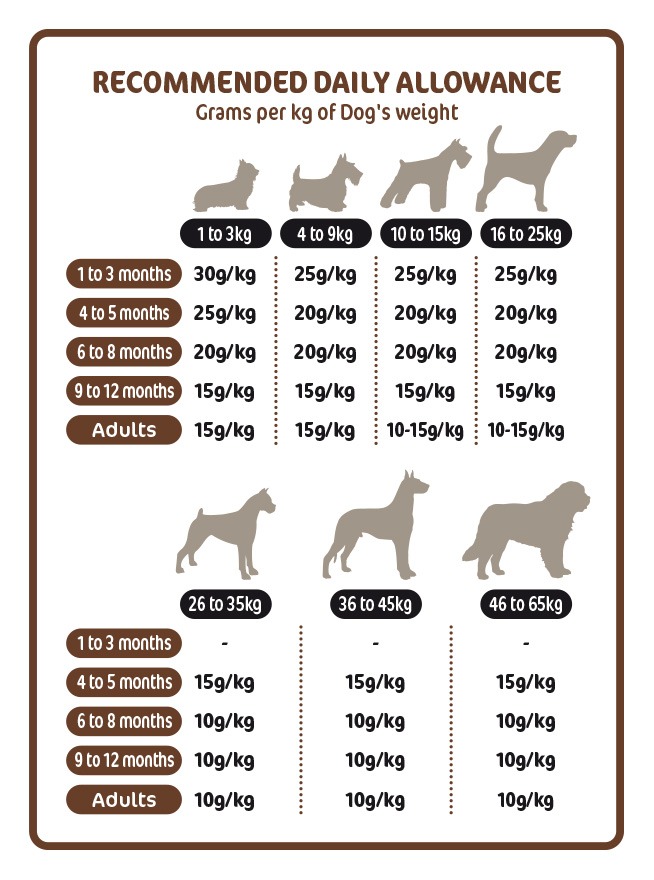 Energy value: 409kcal / 100g
Crude Protein: 32%
Crude Fat: 17%
Humidity: 9%
Inorganic matter: 5.7%
Gross Fiber: 1.85%
Calcium: 1.8%
Phosphorus: 1%
Sodium: 0.4%
Customers who bought this product also bought: