WAGYU BEEF GRAIN FREE Recipe PUPPY 1KG
Complete and natural food for all breeds of pups up to the age of 12 months or pregnant animals.
Main protein: Wagyu beef + Fruits and vegetables
GRAIN FREE - Gluten free - Corn free - Wheat free - No preservatives nor colourings.
Processed in our own human food processing plant using ingredients that are fit for human consumption. They are non genetically modified and free of any chemicals & preservatives. They are dehydrated for easy digestibility and enhanced nutrient retention.
1Kg of AltuDog corresponds to the NUTRITIONAL VALUE of 4kg of fresh food.
That is, if our dog ingests 1kg of AltuDog food it will be ingesting the same nutrients as if he ate 4Kg of the same ingredients in fresh. This equivalence does not refer to the volume of the product after hydrating it since the ingredients do not recover their original fresh state when we add water, but they retain all their properties.
Net weight: 1Kg
Expiration date: 6 months
Once open, keep in refrigerator. The product will maintain its properties for 25 days.
This 100% human grade dish is designed for humans, but deserved by dogs.
Put the recommended amount (see feeding guide) into a bowl Add hot water, half volume of water than product Mix well and wait 10 minutes Feed once or twice per day and ideally at room temperature. Feeding requirements do differ depending on your pet's breed, age and activity level. If your pet is overweight or underweight then adjust the amount fed accordingly.
Ingredients: Wagyu dehydrated beef 75%, dehydrated fruits and vegetables 10% (potato, carrot, tomato, spinach, apple and cranberry), Wagyu fat 8%, whole egg with shell 3%, Wagyu heart 2%, salmon oil, seaweed, bacillus subtilis (C-3102)1x109 CFU/g, garlic powder, turmeric and rosemary extract.
DEHYDRATED FOOD RECOMMENDED PER DAY: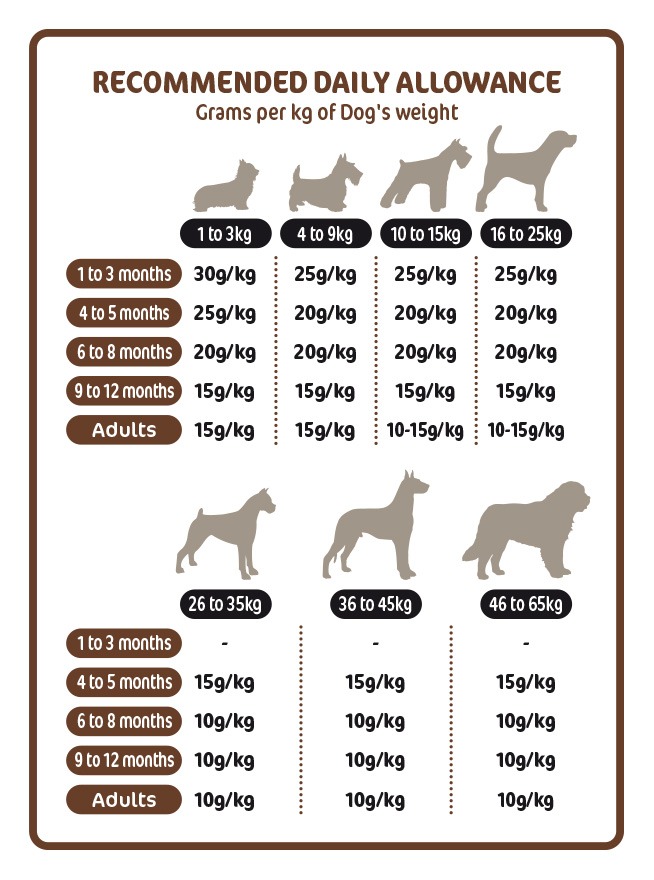 Energy: 560kcal / 100g
Protein: 44%
Fat: 20.5%
Moisture: 12%
Ash: 3.1%
Fiber: 1.9%
Calcium: 1.5%
Phosphorus: 1.2%
Sodium: 0.25%
Customers who bought this product also bought: